Your Ford, Your Way
You shouldn't have to settle. Custom order any of these vehicles and choose the available features that fit your life. If you're looking for something else, we offer convenient, dealer-direct custom ordering.

Please note: Not all models or features may be available for custom orders due to model year changeover, order bank closure / production schedules, high demand, and supply chain issues. Contact us for details on timing and availability.
* Indicates a required field
Hours
Monday

8am-6pm

Tuesday

8am-6pm

Wednesday

8am-6pm

Thursday

8am-6pm

Friday

8am-6pm

Saturday

8am-3pm

Sunday

Closed
Catch A Sneak Peak of New Ford Offerings
To celebrate 75 years of F-Series trucks, Ford introduces the 2023 F-150 Heritage Edition - a modern take on the timeless 1970s and '80s two-tone exterior paint offerings featuring the classic style combined with the outstanding durability, capability and technology today's F-150 customers love.Available on XLT series F-150 trucks, the design represents a fresh interpretation of the classic A-B-A exterior paint pattern, with an A color encompassing roof and pillars, a B color for the midsection, then A repeating on bumpers, lower door and lower body.
Pricing will be available when order banks for the 2023 F-150 Heritage Edition open mid-July, with production starting this fall.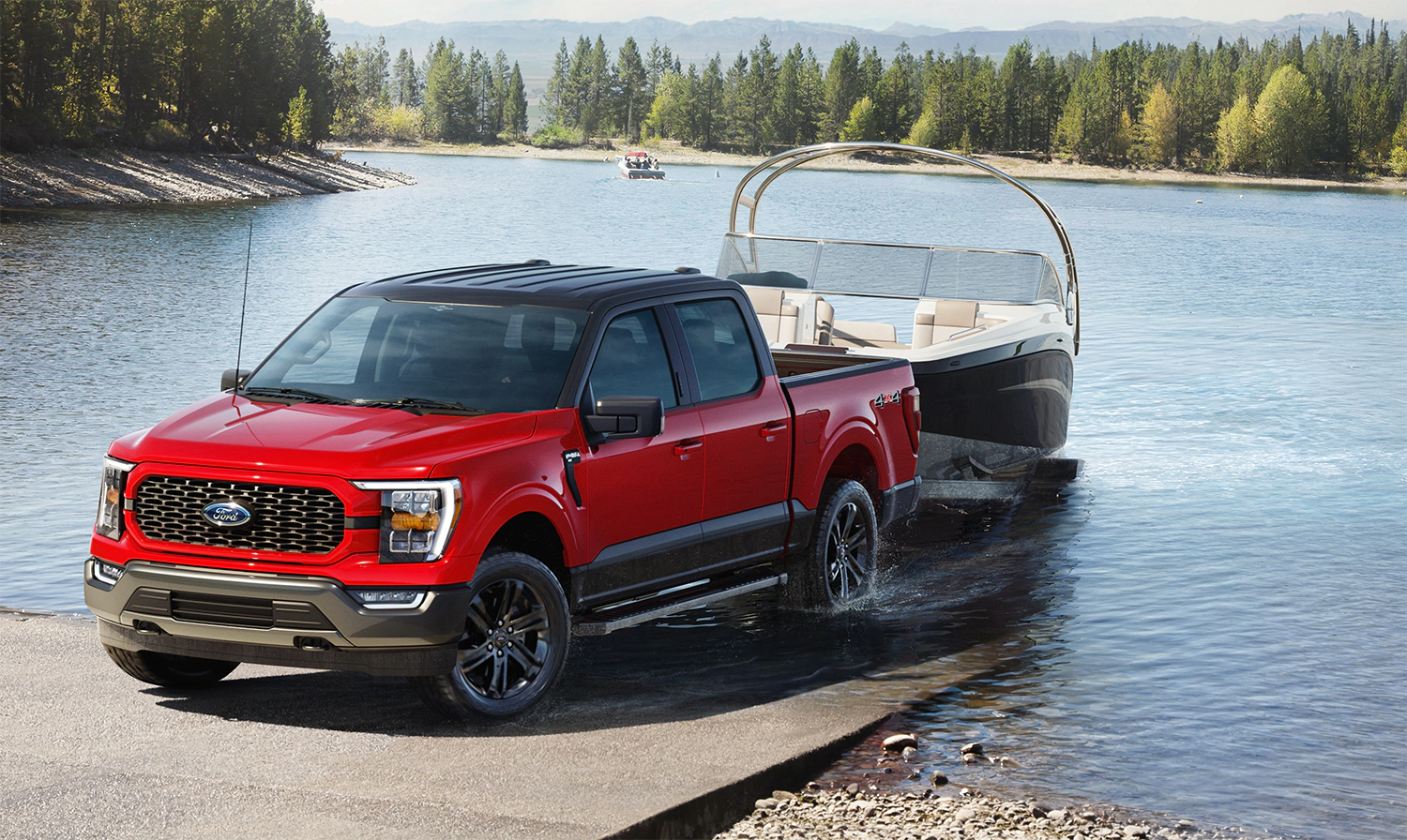 Ford introduces the F-150 Rattler, a distinctive, rugged, entry-level addition to its 2023 F-150 lineup for adventure-seeking customers looking for a stylish truck with standard four-wheel drive for exceptional off-road capability.
The F-150 Rattler package is built off the XL series, with FX4 content featuring skid plates to help ensure Built Ford Tough protection for a confident off-road experience, electronic rear-locking differential for enhanced traction, hill descent control for precision throttle and braking on steep descents, and specially tuned off-road shock absorbers for increased stability over tough terrain. In addition, F-150 Rattler features rugged all-terrain tires for versatility and capability.

The 2023 F-150 Rattler goes on sale this fall.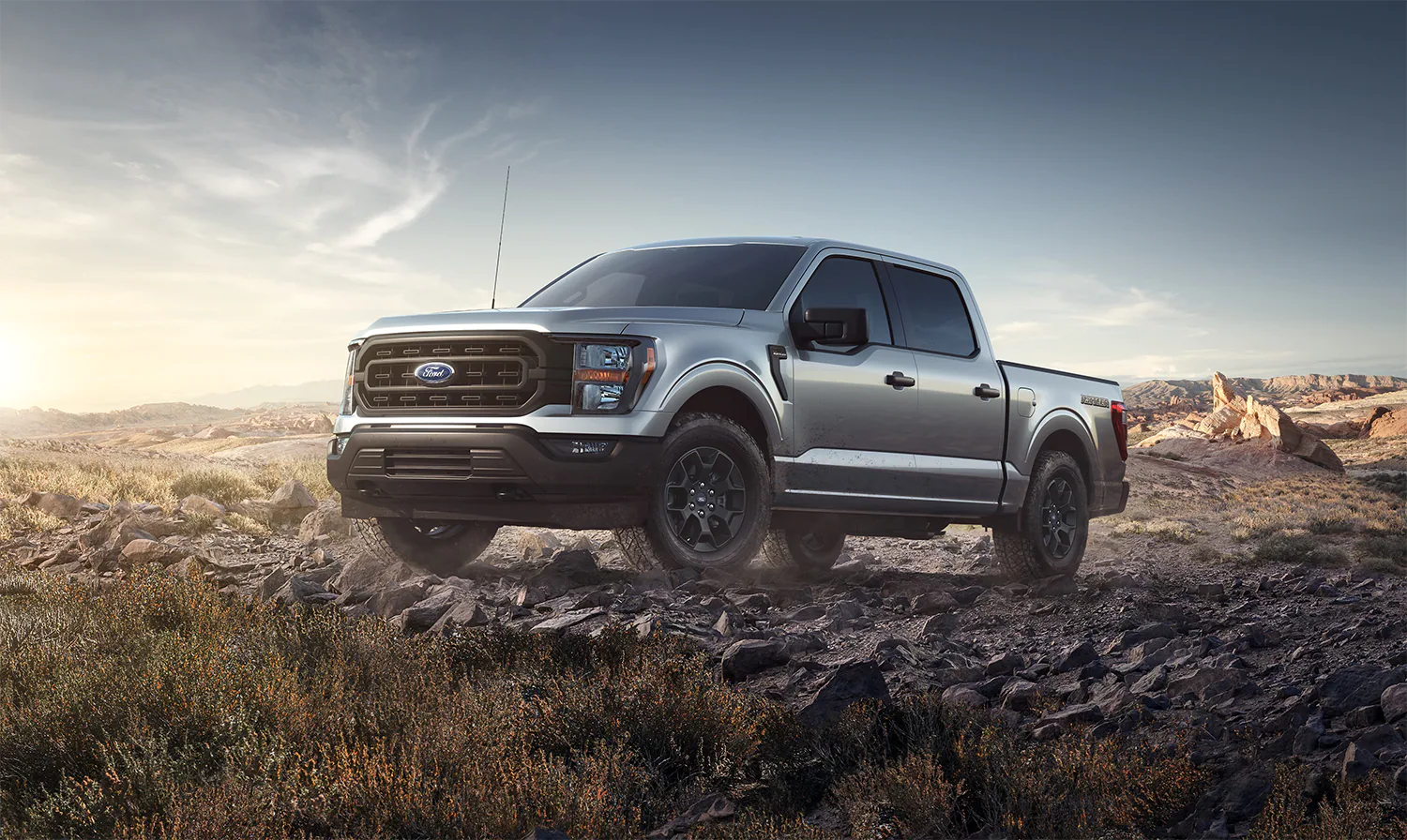 Flexible, fun, affordable and the North American Truck of the Year™ - the Maverick pickup is breaking all the stereotypes. With endless customization opportunities, a roomy interior and the technology you need, the Ford Maverick is made for people who never knew they needed a truck.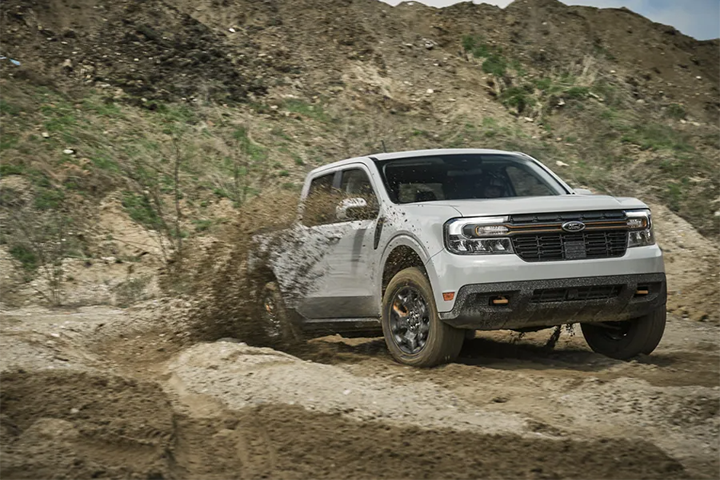 How can we help?
* Indicates a required field